Description
SankalpaSicily is placed in the heart of the southern province of Ragusa, Sicily. The Masseria, is located in a quiet place on the unique Hyblean Countryside. Pastures, fields, and walking paths surround the property. Fresh air and tranquillity are in abundance.
The province of Ragusa has a rich artistic and cultural heritage. To name a few, here you can enjoy and explore the world renowned Sicilian cuisine, hospitality, and baroque architecture.
In close proximity (8km), you will find Marina di Ragusa, a beach town with many shops and charming restaurants. Here you will also get to witness a picturesque sunrise and sunset, paired beautifully with golden sand, washed by waves from the Mediterranean Sea.
If you are looking for a more chilled beach experience, Randello Natural Reserve is for you. The Mediterranean green scrubland has untouched quiet beaches paired with crystal clear waters.
Retreat's Schedule
A regular day in Asana Journey will look like this:
08:00 - Ashtanga Yoga (mysore style or led class)
10:30 - Brunch
11:30 - Going deep into Ashtanga Yoga (talk or practice)
Free time
18:00 - Hatha Yoga (specific workshops)
20:00 - Ayurvedic dinner
22:30 - Lights off, silence and rest
Download daily retreat's schedule here

What is Ashtanga Yoga?
Ashtanga is an ancient system of yoga comprising of eight distinct parts. Asana is just one of the components and is described in Patanjali's Yoga Sutras. Ashtanga yoga integrates the practice of these eight limbs or branches. When combined, these eight limbs focus on breathing techniques, postures, mental exercises, and lifestyle choices. Through dedicated practice one is able to bring the mind under control and attain freedom from suffering, enabling sustainable inner peace and happiness.
The modern method of Ashtanga yoga is technically known as the Ashtanga Vinyasa system. This dynamic style of yoga practice initially gained popularity from the West, following Sri K. Patthabi Jois' teachings in the 70s.
The first series of asana sequences, known as the Primary Series, work to heal and align the body. This series has a particular focus on realignment of the spine and detoxification. Dedicated practice of the first series builds foundational strength, flexibility, and endurance in preparation for the following sequences.
The classes in Asana Journey Retreat are suitable for everyone including both beginners and practitioners. For those who have never practiced Ashtanga, it will be an opportunity to discover and experience this ancient discipline. For those who already practice, you will have the chance to focus and dedicate yourself by following the guidance of well qualified instructors.
Ashtanga classes incorporate two styles of practice, led instruction and mysore, both important for individual growth. In a led Ashtanga Vinyasa yoga class, the teacher will instruct you through the sequence of a Primary Series. With the traditional Sanskrit count, all of the students will flow through the sequence at the same pace.
In Mysore style Ashtanga classes, there are no spoken instructions. Each student will self practice independently, according to his or her own level. The teachers will then evaluate individual needs and make adjustments in alignment or guidance where necessary. In Mysore Style practice, one is able to build a deep internal awareness due to fewer external stimuli. There is no need to modify the pace of breath to match the rest of the class.
If you are completely new to Ashtanga Vinyasa system, you will be introduced to Mysore style, separate from the class. This Asana Journey Retreat will prove to be an incredible opportunity, inspiring students into the wonders of Ashtanga yoga.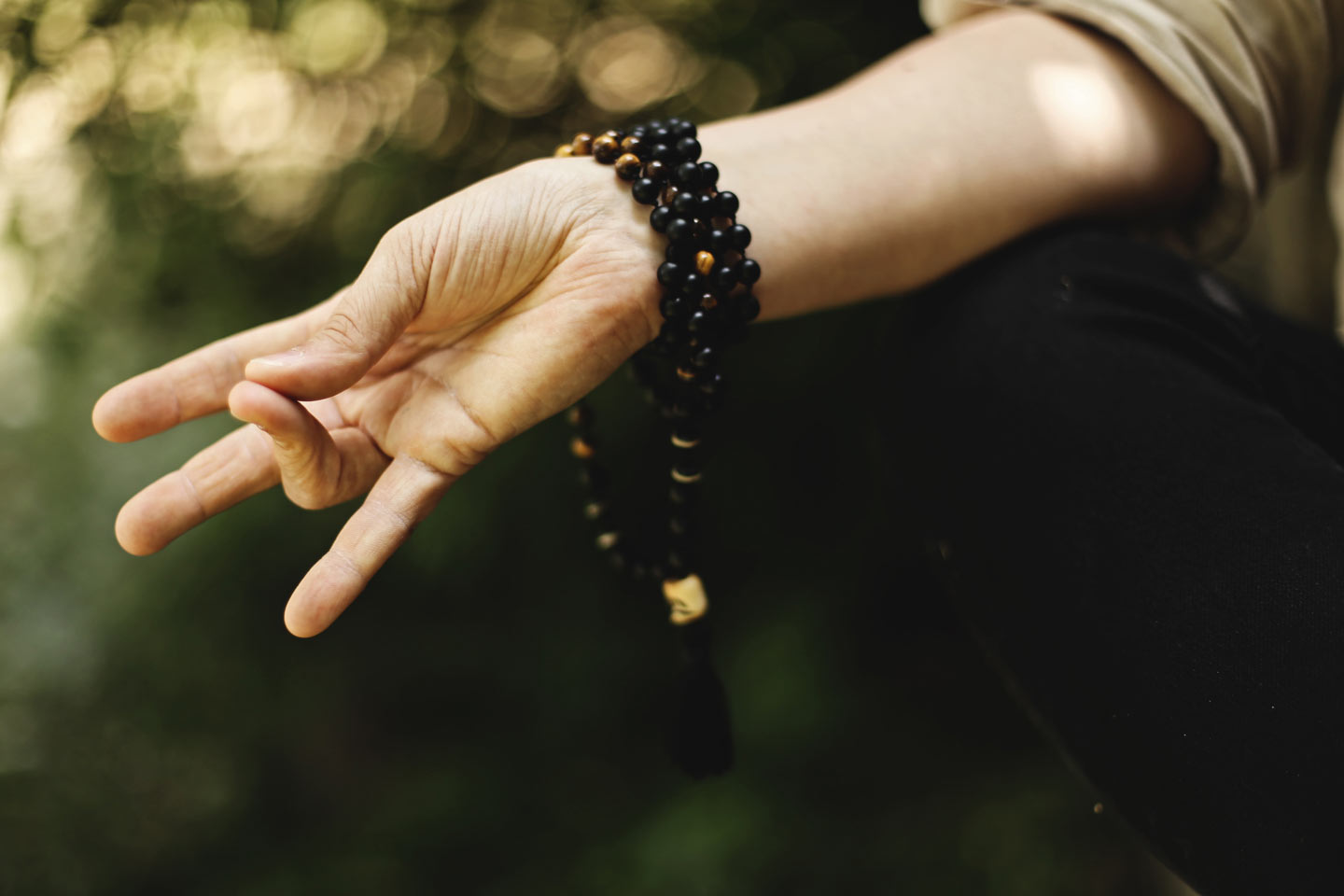 What is Hatha Yoga?
A yoga class described as Hatha will typically involve a set of physical postures (asanas) and breathing techniques. It is practiced more slowly, gently, and with more static posture holds than in an Ashtanga class.
The oldest and most widely used ancient text regarding the physical practice of Hatha Yoga, is the Hatha Yoga Pradipika. The main goal of this text is to illuminate the physical disciplines and practices of Hatha Yoga and integrate these with the higher spiritual goals of Raja Yoga (the royal path). Through the mastery of the prana (vital force and energy of the body), we can easily master the control of the mind and obtain success with Raja Yoga.
It was not until the 1920s when Hatha Yoga became popularized and promoted in India with the work of T. Krishnamacharya and a few other brave, determined yogis. Krishnamacharya traveled through India giving demonstrations of yoga poses. With other pioneering yogis, they promoted hatha yoga through its powerful healing and other witnessed positive benefits.
Hatha literally means force and is more traditionally defined as the yoga of force, or the means of attaining a state of yoga through force. Hatha yoga can be considered as anything you might do with the body, including:
Asana – yoga postures (practiced in any style of yoga)
Pranayama – breathing techniques
Mantra – chanting or reciting
Mudra – body gestures
Shatkriyas and Shatkarmas – internal cleansing techniques
Through these practices, we are essentially creating awareness on multiple levels: physical, mental, emotional, and energetic. There are many forces present within each of us. The practice of Hatha yoga helps us become aware of our current state, allowing us to create space and balance.
In Asana Journey Retreat, Hatha yoga classes are the perfect combination to Ashtanga Vinyasa system. We will explore different complimentary poses that help students gain a rich understanding of his/her individual needs, encouraging one to dive deeper within Ashtanga practice. This is a perfect opportunity for all student types, both beginners and advanced, to experience their own benefits that the path of yoga practice has to offer.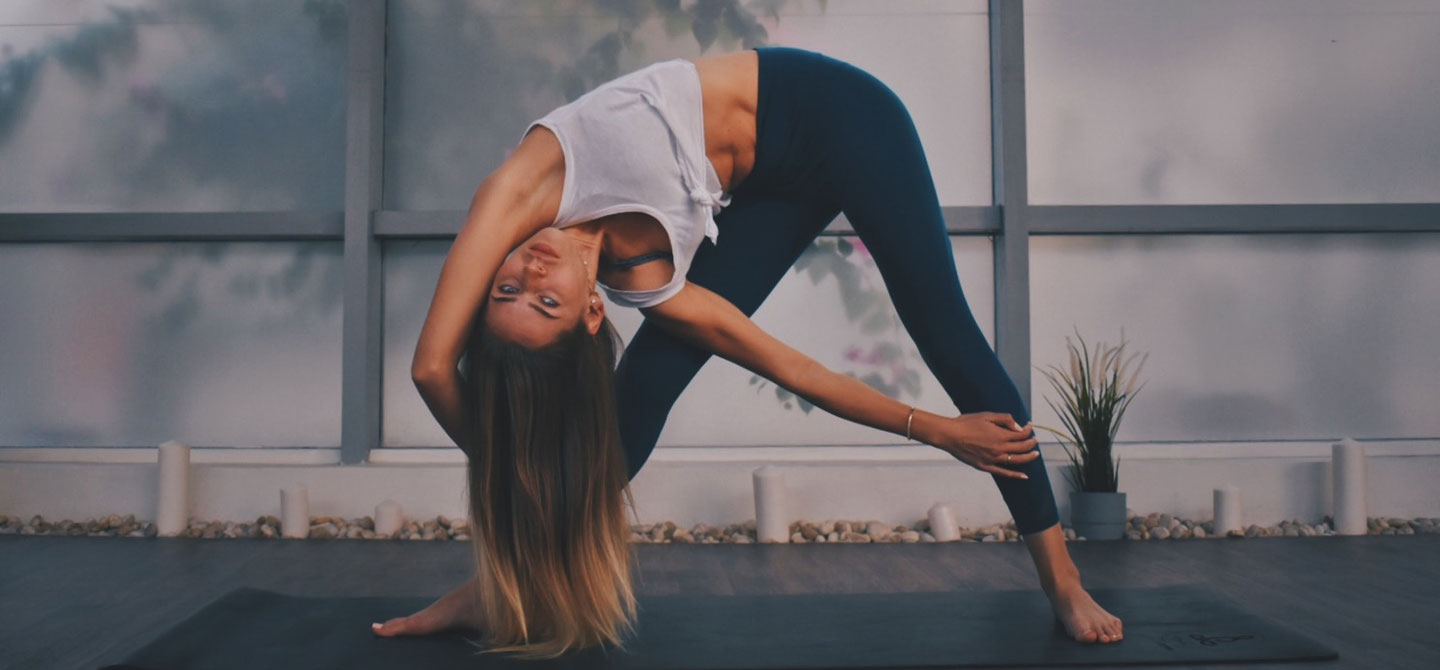 Who will guide you through this journey
Cristina Chiummo
Cristina is a dedicated Ashtanga yoga teacher. This journey began from practicing Hatha yoga 13 years ago due to spinal problems. A deepening knowledge of raja yoga was acquired through the teachings of Aruna Nath Giri. Cristina learnt different practices of kriya, pranayama and meditation. The practice of Ashtanga came about by chance from attending a workshop with Gabriele Severini (KPJAYI certified teacher). From this workshop Cristina immediately fell in love with the practice and incorporated it into her daily routine. Her many yoga credentials consist of 200hr Hatha at Yoga Vidya Gurukul, 300hr Ashtanga with Ramesh Shetty, followed by TTC with Manju Jois. Influential workshops with Gabriele Severini, Rosa Tagliafierro, Michael Steinrotter, Max Gandossi have been an insightful and important aspect to Cristina's yoga background. She also follows the teachings of David Robson and Jelena Vesic by regularly participating in their workshops. Furthermore, Cristina is an asserted second degree Reiki practitioner. A discipline that fully integrates the energy produced by yoga.
Gleb is a passionate holistic therapist who combines different disciplines and connects all aspects of an individual's being as a whole. This journey started 12 years ago as a personal trainer and Pilates teacher focusing on the body, mind and spirit. An enthusiast and practitioner in biomechanics, nutrition, massage therapy, meditation and coaching Gleb found that these practices could be united through yoga. Having completed his YTTC in both Ashtanga and traditional Hatha, he is able to expand these fields of interest and meld them into a unique style and understanding of yoga practice. Currently his work includes developing educational programs in health and wellbeing for both individuals and organizations. His essence contributes to a very personal style of yoga practice whereby the focus is on building a step by step asana practice with guidance through modifications, optional variations and preparation poses.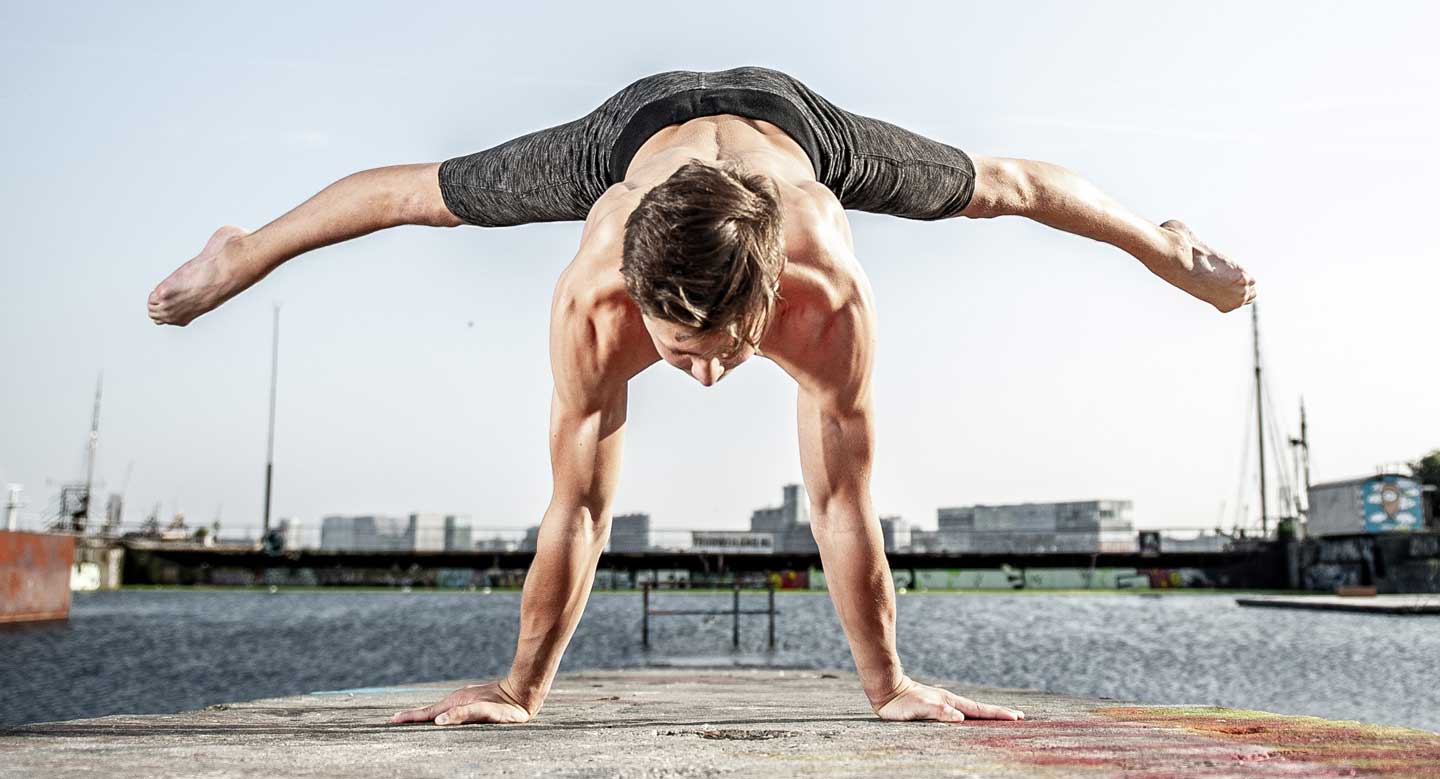 Reservation and payment options
The full price of Asana Jouney Retreat is 920,00€. This package includes all the classes, accomodation in Sankalpa Sicily (shared rooms) and 2 meals a day (brunch and ayurvedic dinner). 
A reservation down payment is required of 300,00€. Please contact us for further payment details and options.
The rest of the amount should be paid the week prior to the retreat using one of the above payment methods or in cash on arrival. Cancellations made 2 months prior the retreat date will be refunded with a charge of 50€ for administrative fees. Cancellations made 1 month prior the retreat date will be refunded on 50%. Cancellations made within the month prior the retreat wouldn't be refundable.
There is a possibility to pay an early bird price of 800,00€ by paying the full amount in advance before 5th April 2020.
This payment wouldn't be refundable after that date. If you need to cancel your reservation prior 5th April 2020, we will charge a 50€ administrative fee.
Next dates for Asana Journey retreat are 6th to 13th June 2020 in Sicily, Italy.